SERVICES PROVIDED
BY KATASHIMA VIEW MORE
Katashima is a patisserie and cafe that is particular about local materials and has four shops in the Tajima and Tamba regions, which are especially blessed with nature in Japan. In addition, the sister restaurant has a French restaurant, La Riviere. We convey the excellent charm of local ingredients with cakes and dishes.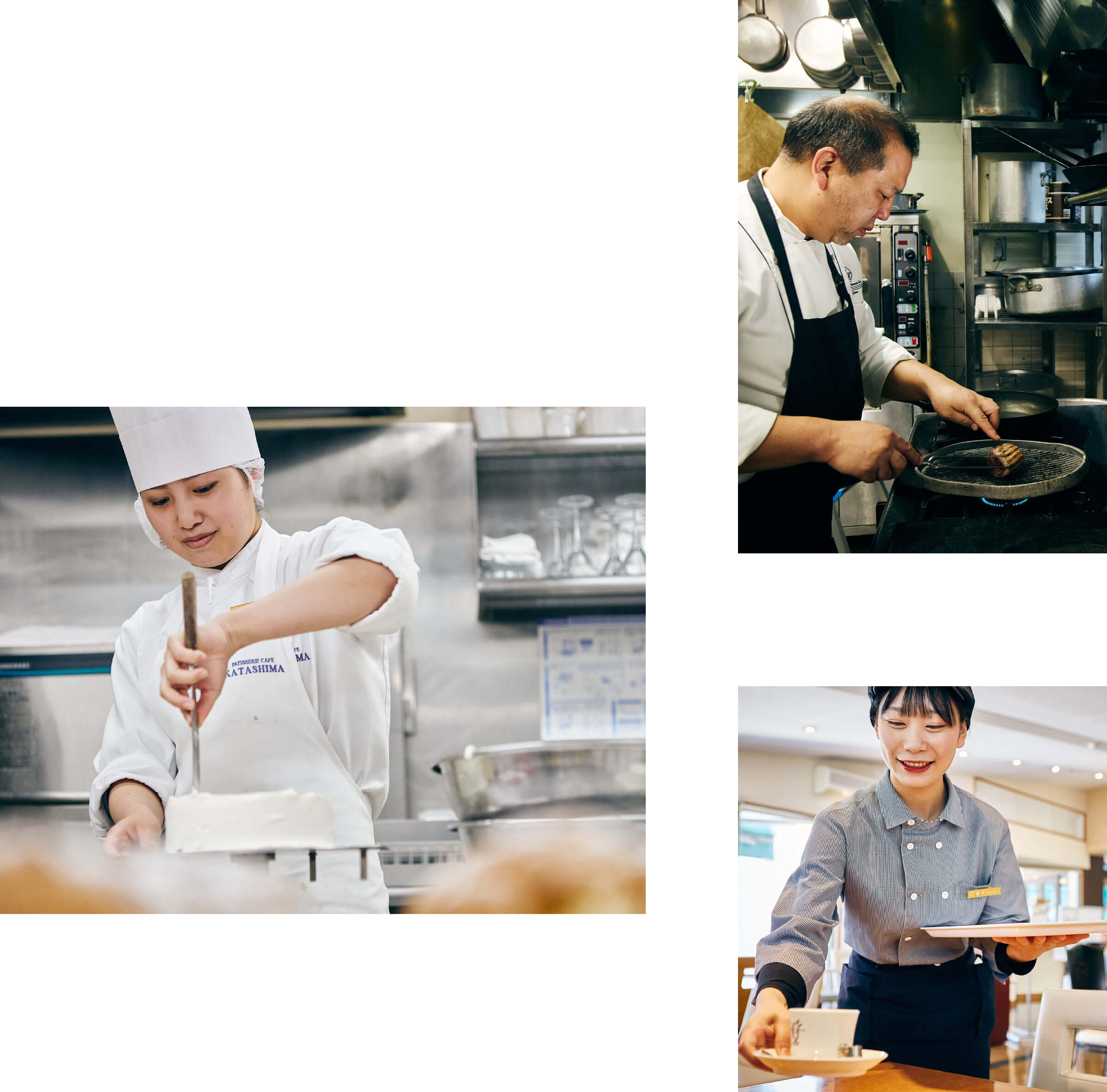 We are also developing products that take advantage of the unique taste and texture of the Tajima and Tanba regions, as well as gluten-free products that actively utilize local rice.
PRODUCT
INTRODUCTION VIEW MORE
Original sweets and delica unique to Katashima, using carefully selected materials from Tajima and Tamba. Not only the attractiveness of the material, but also focusing on gluten-free, we are disseminating it as a wide range of product stories.
RICE FLOUR CASTELLA (MESHI-TELLE)

Japanese castella sponge cake baked with rice flour, that is 100% made from Tajima's 「Stork natural rice」brand rice.This gluten-free (no wheat flour) castella sponge cake has the unique chewy texture of rice flour.Japanese castella sponge cake baked with rice flour, that is 100%

MARMALADE(TENDAKI YUZU)

Making use of the fresh juice of organically grown Tendaki Yuzu and the subtle bitterness of the peel creates a marmalade with refreshing balance of the yuzu's sourness and sweetness, and the bitterness of its peel. With a unique personality that is very distinct from lemon or lime, we are sure you will enjoy the refreshing flavor and taste of Tendaki Yuzu Marmalade.

TAPENADE(ASAKURA SANSHO)

This Asakura Sansho Tapenade was created out of a desire to bring out the fullest flavor of the Asakura sansho native to Yabu City.We hope you will enjoy the bite of the refreshing spiciness and scent of this sansho.

SAKE JELLY(PURE RICE SAKE)

Hyogo Tajima's famous sake "Noza Homare" has been reborn as a smooth jelly for adults. A PURE RICE SAKE JELLY with a smooth texture, a mellow aroma of sake, and a refreshing aftertaste.