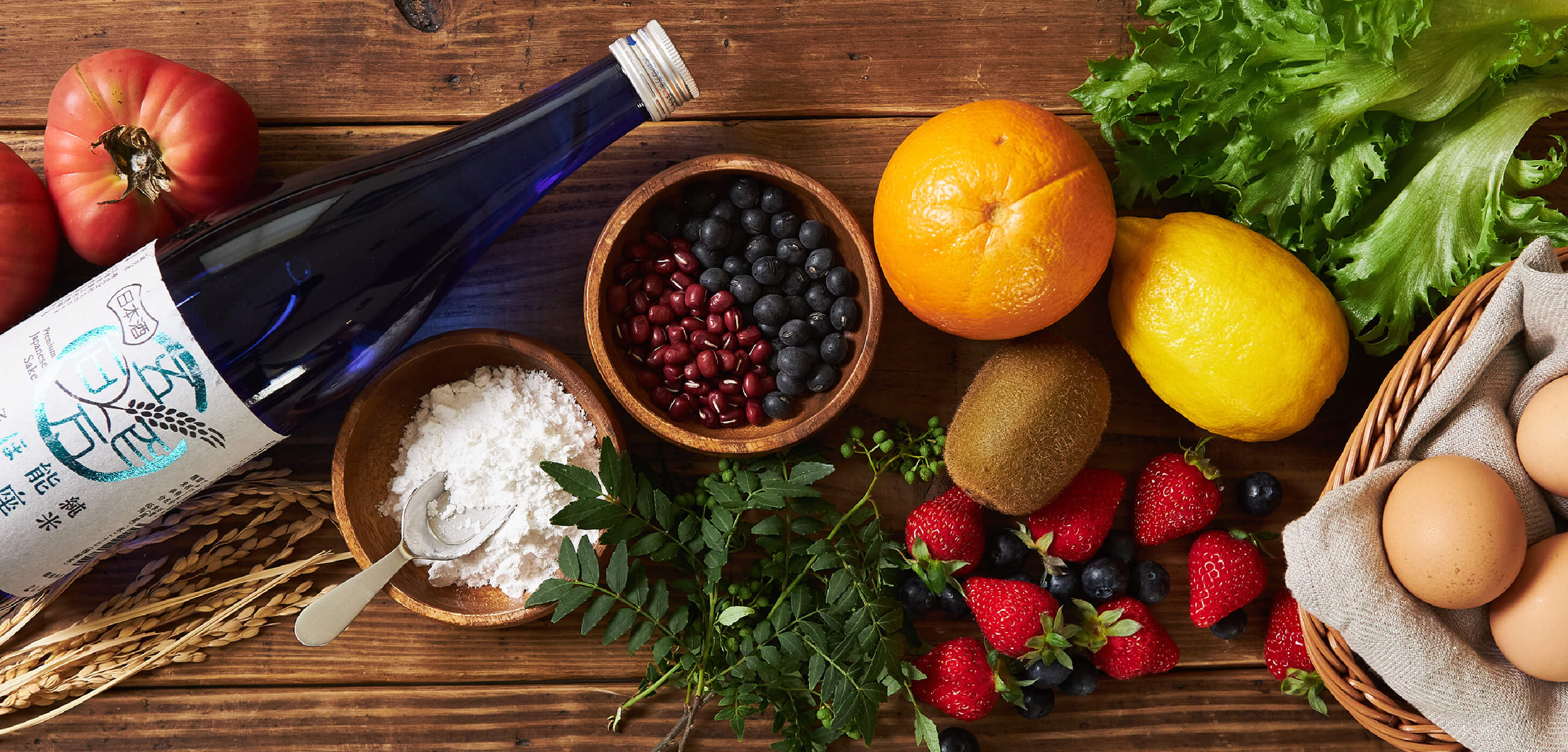 KATASHIMA'S
COMMITMENT
COMMITMENT TO MATERIAL
Katashima values the materials of the local Tajima and Tamba. This is because we want to convey not only the ingredients of the cake, but also the traditions and culture of the ingredients. We will convey the charm and food culture of the important area with sweets.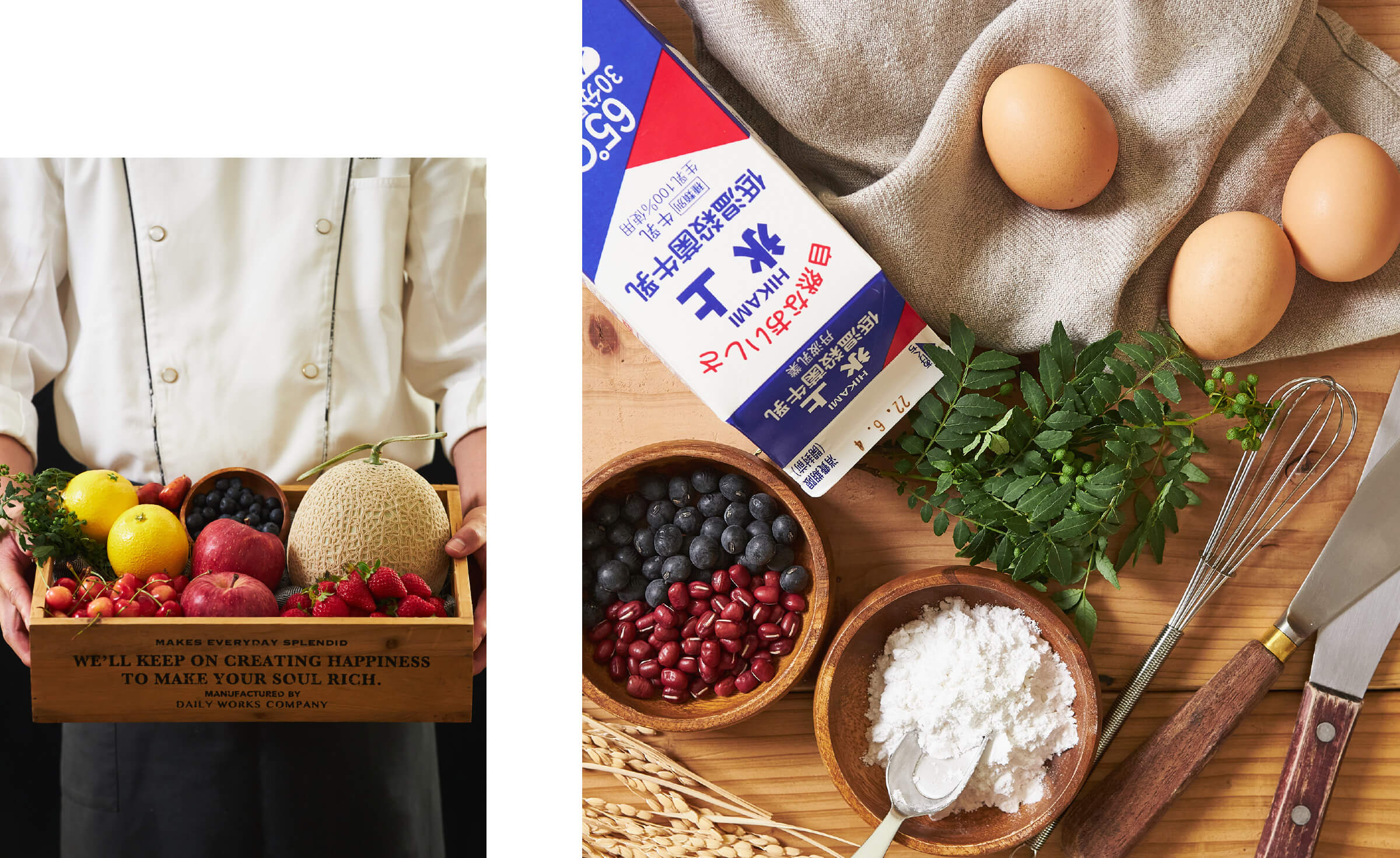 LUXURIOUS USE OF EXCELLENT TAJIMA AND TANBA MATERIALS
Speaking of Tajima and Tamba, there are excellent materials such as "Tajima beef", which is the root of Kobe beef, and Tanba chestnut, which are famous nationwide and even in the world. In addition to such excellent materials, we use it luxuriously, such as rice (rice flour), yuzu, and Japanese pepper, which grow in abundant land blessed with nature.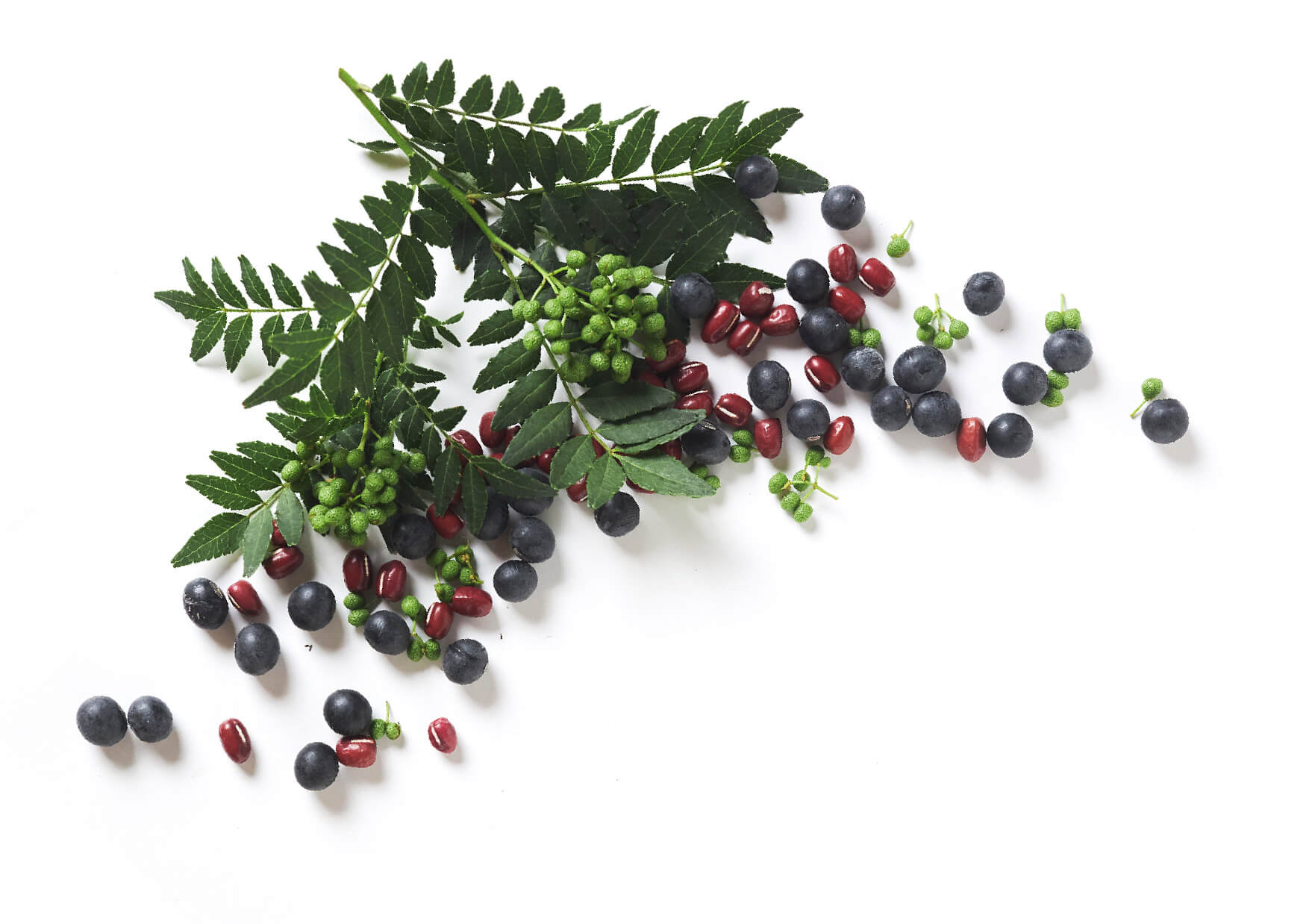 STORK NATURAL RICE

As an attempt to return storks to the wild, we are working on a "stork-nurturing farming method" that does not rely on pesticides or chemical fertilizers as much as possible, and " Stork natural rice" cultivated in consideration of the natural environment is Tajima's proud rice.

TENDAKI YUZU

The famous waterfall "Tendaki" that boasts the best in Hyogo prefecture. In the village at the foot of the mountain, local farmers are particular about pesticide-free cultivation, and each one is carefully cultivated. "Tendaki Yuzu" is characterized by its refreshing aroma and fresh, moderate acidity.

"ASAKURA" JAPANESE-PEPPER

The ones that were native to Asakura-mura, Yabu-gun, Hyogo Prefecture (currently Asakura, Yoka-cho, Yabu-shi) were selected for cultivation. The citrus fruity and refreshing aroma and taste, the green color with less spiciness and beautiful appearance is a gem that is different from other Japanese peppers.

NOZA HOMARE

/Japanese SAKE

Junmai sake brewed with sake rice "Gohyakumangoku" cultivated with local residents by regenerating all the fallow fields in the Noza district of Yabu city. It has a calm aroma and a crisp and firm taste.
COMMITMENT TO
MANUFACTURING METHOD
It takes a lot of time and effort to support the deliciousness. We will spend a lot of time stuffing our commitment.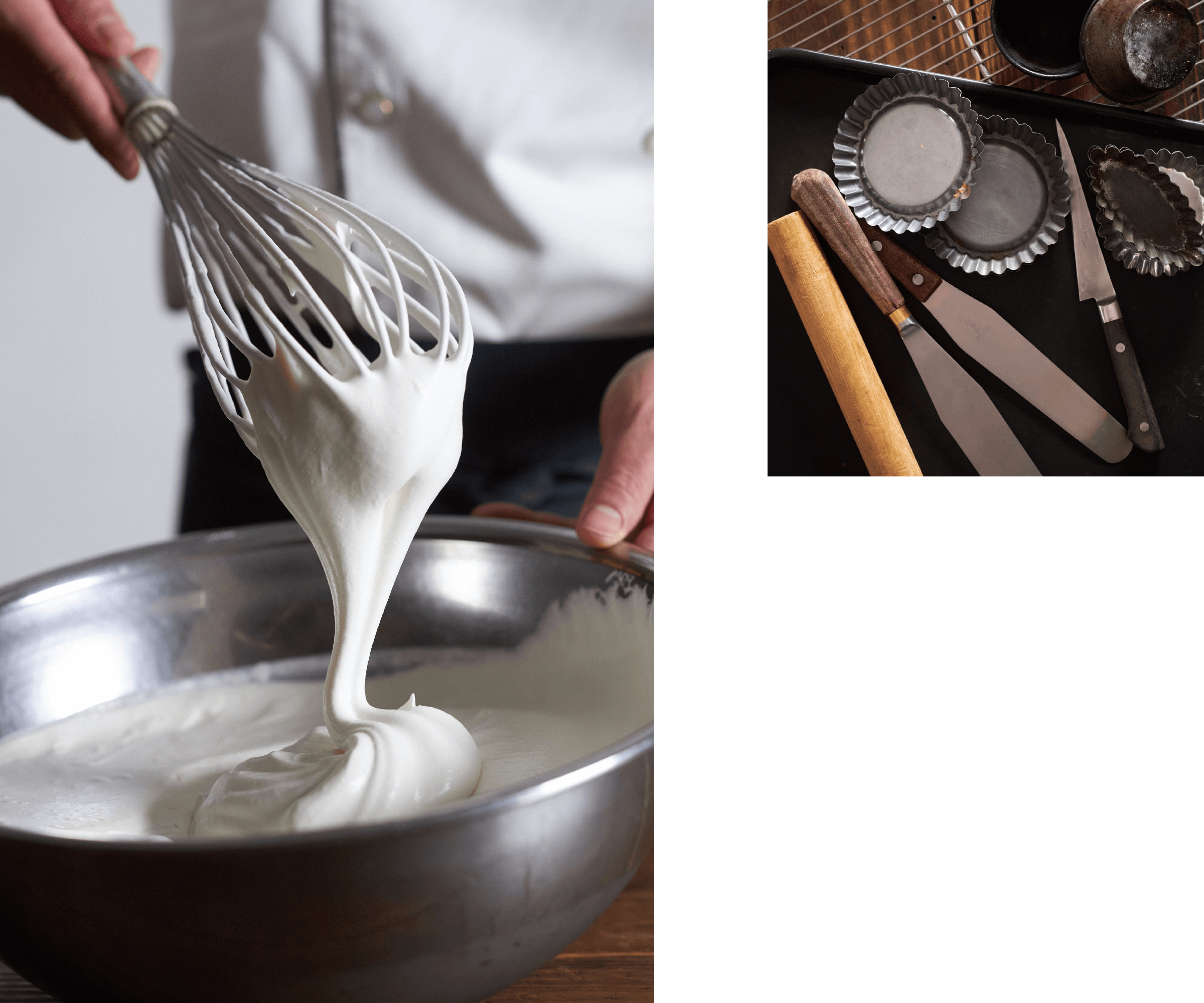 POLITE MANUFACTURING.
The more time and effort it takes, the more delicately the taste of the material changes. In order to meet the best taste beyond that change, Katashima is particular about the manufacturing method that maximizes the attractiveness of the material. The "one-time effort, two-time effort" put into the invisible place supports the deliciousness of Katashima.
GLUTEN-FREE EFFORTS
In our hometown of Tajima, eco-friendly "stork-nurturing rice" cultivated by the "stork-nurturing farming method" that supports the return of storks to the wild is harvested. Gluten-free efforts have started since we started making safe and secure sweets using "rice that grows storks",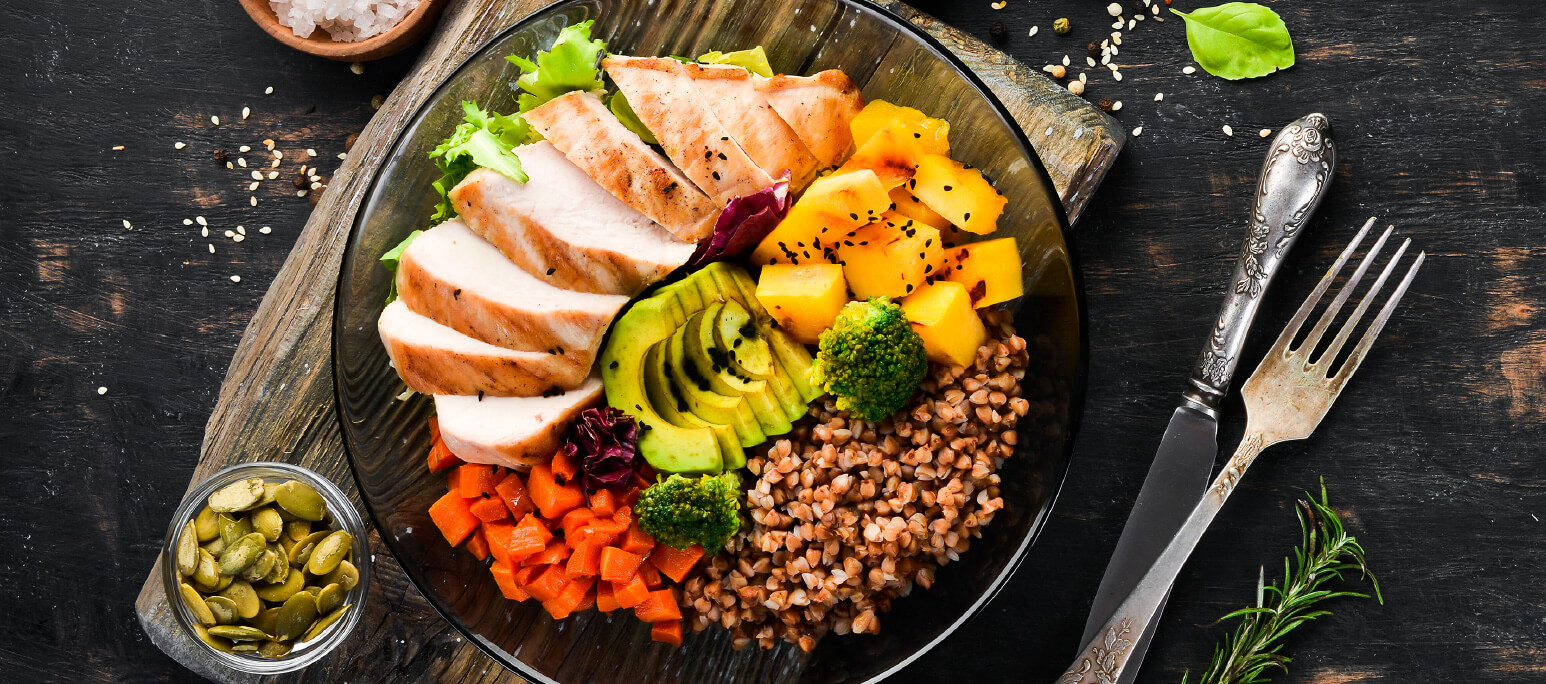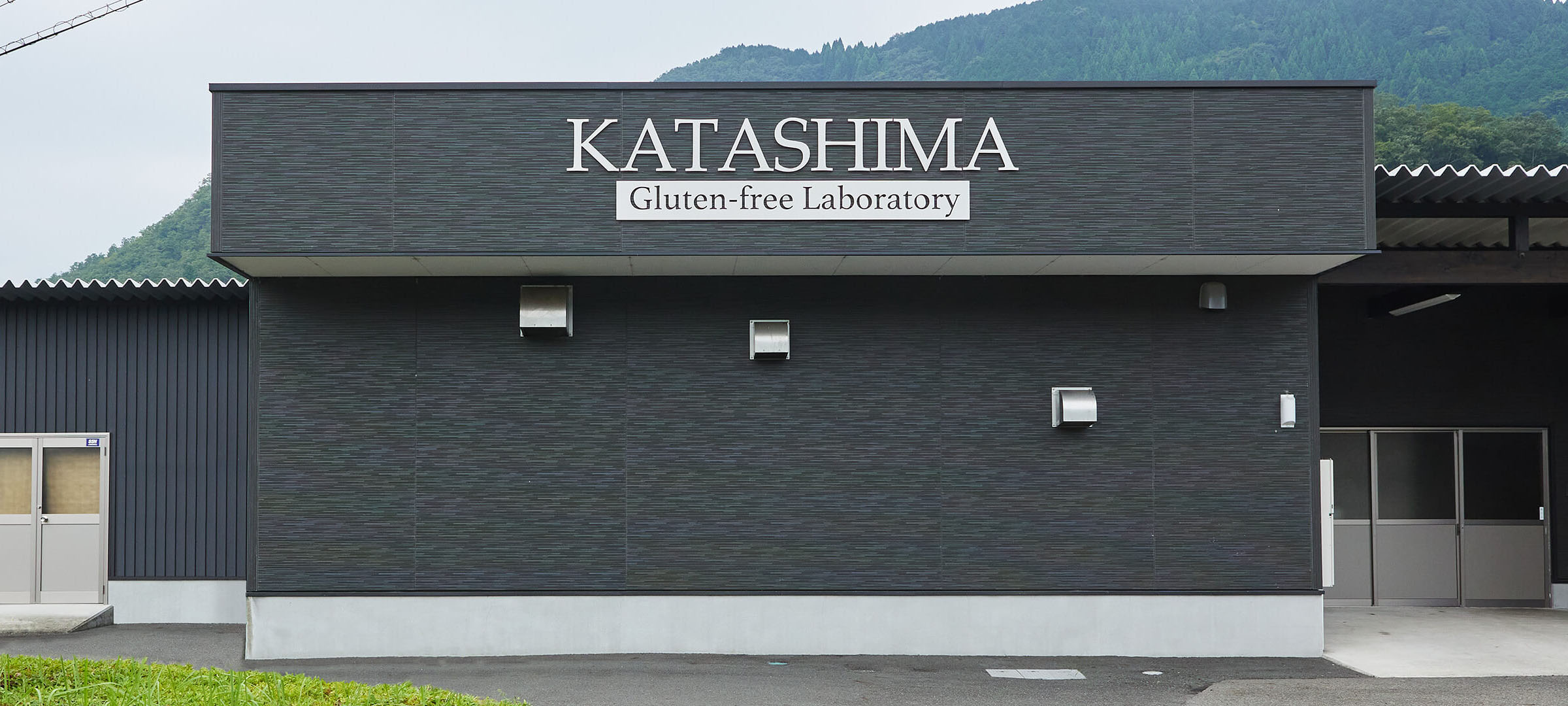 GLUTEN FREE LABORATORY /Gluten-free workshop
April 2017 operation
A gluten-free workshop was newly established to prevent contamination of wheat flour. Separated from the main workshop, all equipment and utensils are fully equipped exclusively for gluten-free to prevent gluten contamination.