This trip to France, with the support of Hyogo Prefecture, Toyooka City, and Yabu City as part of the Overseas Expansion Support Project, will introduce our gluten-free "Okome de Canelé", which is made mainly from 『Stork Brand Natural Rice』, to Bordeaux, France. This is an event created in collaboration with a patisserie that introduces local staff and customers to the wonders of Japanese ingredients, especially those from Tajima.
From September of last year, we began to promote this brand and canelé, which was launched as a new brand "Katashima Seikodo" specializing in gluten-free sweets in Kiyamachi Koji, Kinosaki Onsen.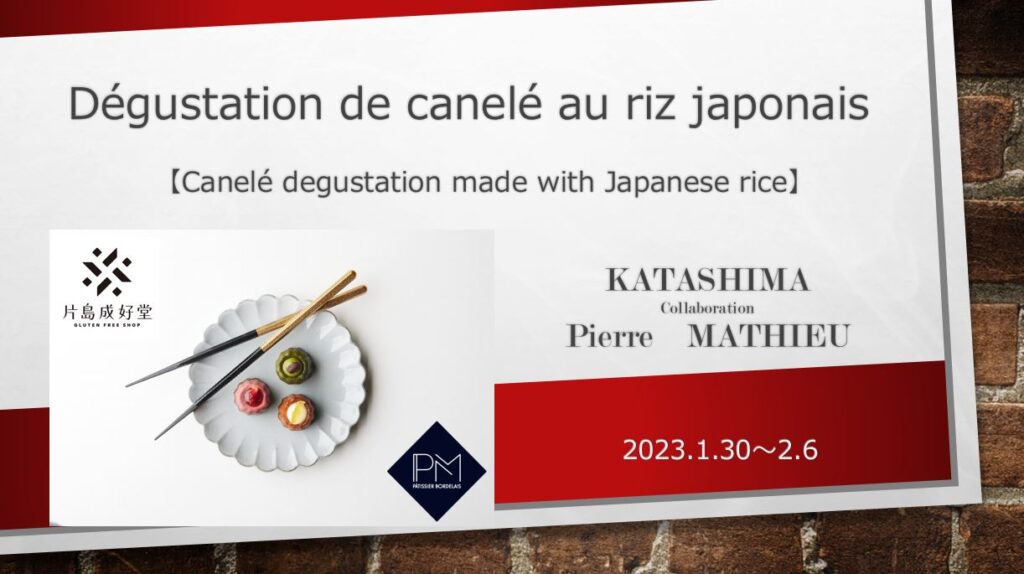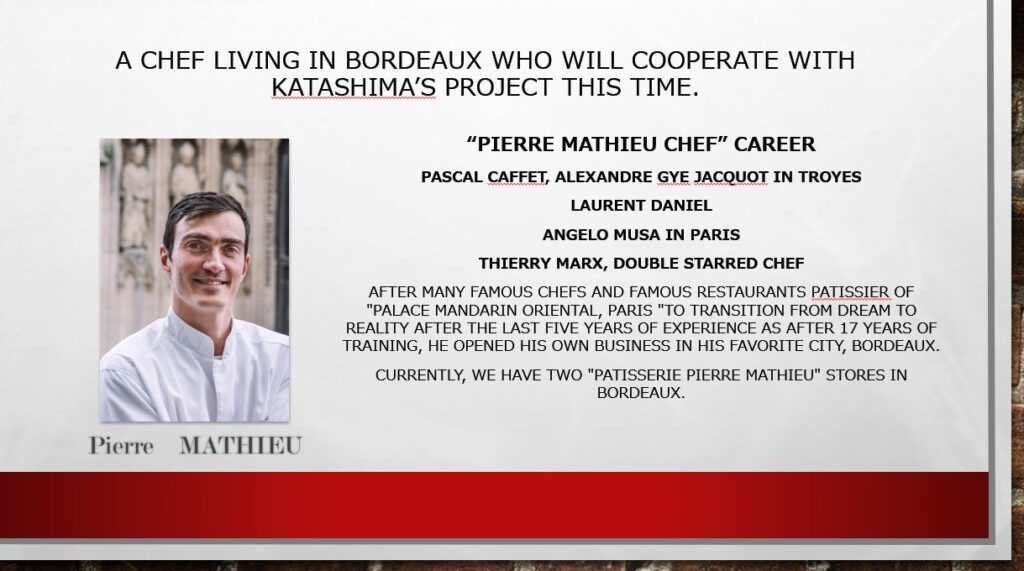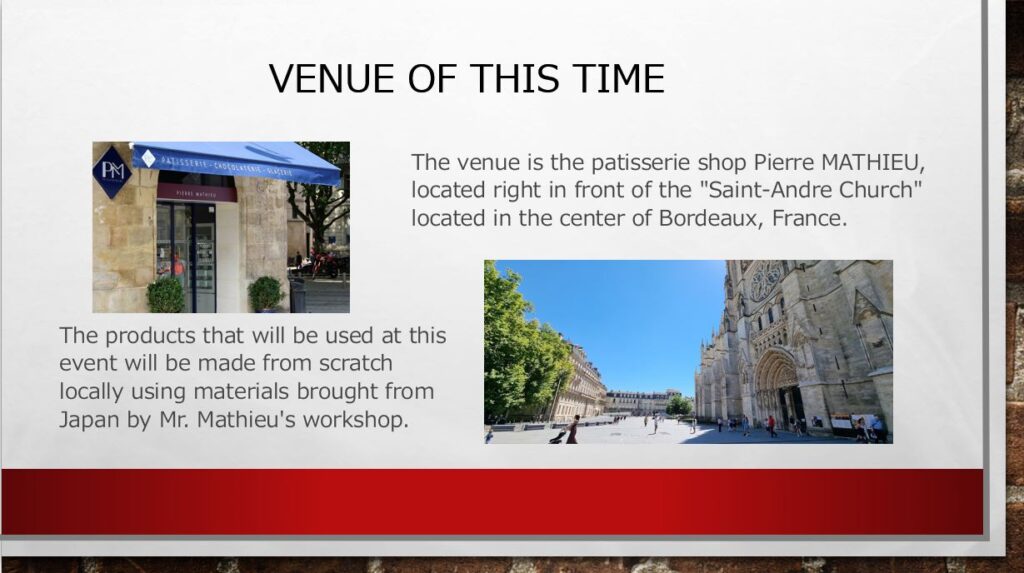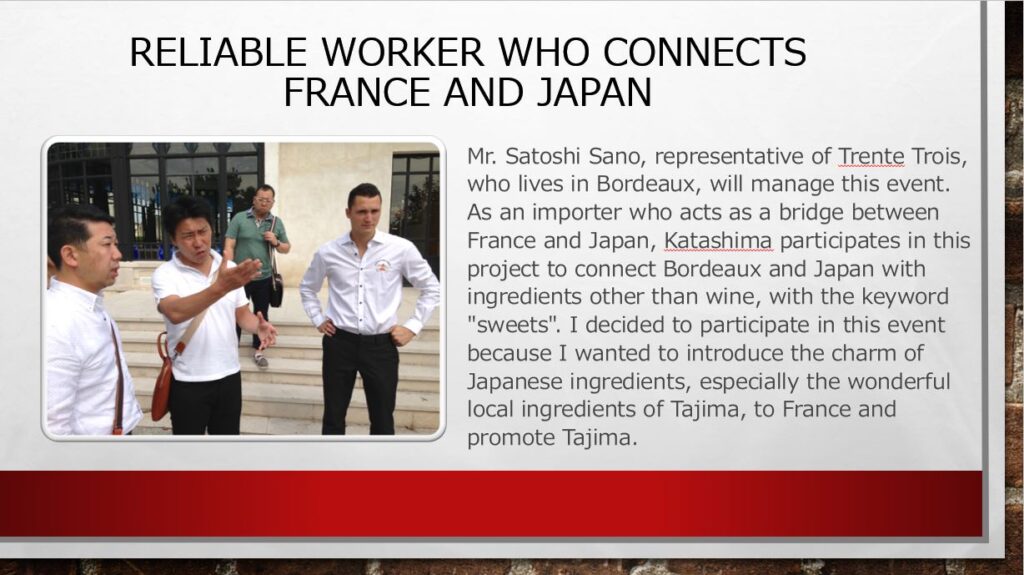 ● New stores in Kinosaki Onsen, "Katashima Seikodo" and "Okome de Canelé"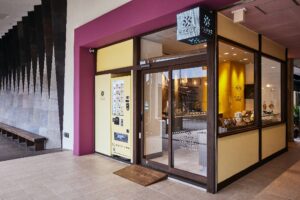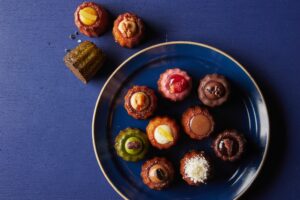 ●2023/1/30 (Japon-Paris) Day 1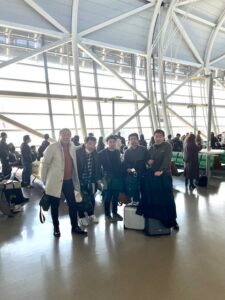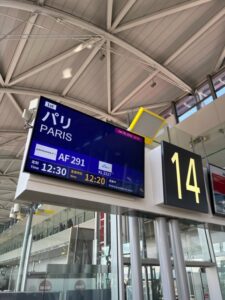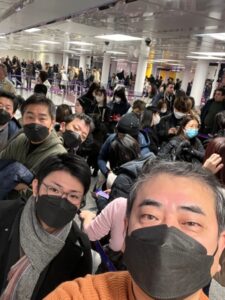 The overseas training program (that had suspended for 3 years due to Covid) resumed and left Tajima at 6:00 AM in the morning and took a 15-hour flight from [KIX] to [CDG] . Currently, we cannot fly over Russia, so we will be a northern route via the Arctic Circle. The Russian-Ukrainian conflict casts a big shadow over such a place. The staff were a little tired from the longer than expected flight.
This time, Mr. Nishimura from the Riviere restaurant and Mr. Kato from the Fukuchiyama store participated for the first time.
We somehow managed to arrive at [CDG], but it was already past 21:00. Normally, we arrive in the evening, but the line for immigration took longer than expected and we couldn't make it in time for our dinner reservation at 21:30. We had a little bad feeling….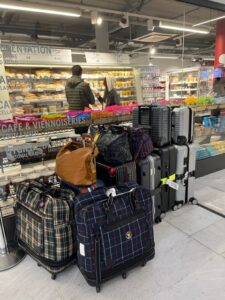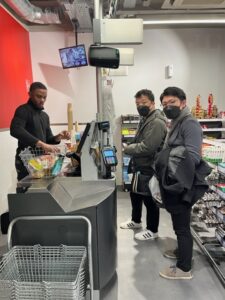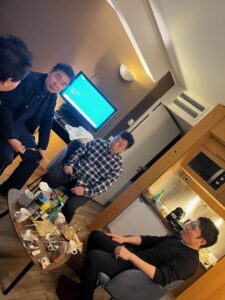 Our luggage this time is a pile of suitcases like migrant workers.
After that, take the Roissybus from the airport to the city of Paris for about 1 hour non-stop to the Opéra Garnier. By the time we arrived at the hotel, it was around 6:00 in the morning in Japan time, and about 24 hours had passed since we left.
Then, on the first day, I changed my plan from a luxurious French meal to buying ingredients at a French convenience store and bringing them to the hotel, and finally it was dinner time. A long long day is over. . . .
Continue to episode-02